1275 Gay-Lussac #102, Boucherville, QC J4B 7K1, Canada
ABOUT US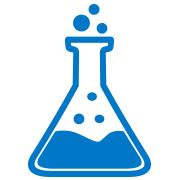 DCP DermoScience is an independent family company of consultants specialized in study, R&D, formulation and manufacturing of specific and innovative niche skincare products for the cosmeceutical and dermatological market.
We are proud to design and manufacture various beauty products for national and international firms.
We offer our clientele a dynamic and integrative approach to the art of formulating.  Our aim is to provide you with all the resources and magic to become successful brand owners.
Our mission is to offer niche skincare treatments that interact gently and with affinity with the skin to restore its deep balance; specific and innovative skincare to ensure optimal results; startling creativity to maintain or regain wellness and beauty.
Our vision is to entitled everyone the right to high tech, safe and innovative products made with the greenest raw ingredients available.  By doing so, we contribute to your wellness.
WE ARE DEVOTED TO BEAUTY, SAFE BEAUTY.

At DCP DermoScience, beauty, vitality, health and balance have always been celebrated qualities.  Our cosmeceutical products are sourced from nature and provide our customers with the sparkle of pure life.  Your skin's beauty and health is worth preserving.  You think skincare; we think innovative wellness.  Bringing you excellence, science and luxury.
Maude Saint-Pierre
A WORD FROM THE PRODUCTION MANAGER
At DCP DermoScience we build strong partnerships and grow hand in hand with dedication to help you achieve success.  Quality and efficient services to exceed your expectations.
Jean-François Duquette
For the modern women, well-being is synonymous with balance, personal growth and harmony between body and mind.  By targeting the three main anti-aging mechanisms, cellular regeneration, tissue repair and defense against free radicals, we help women to feel good about themselves.
Rémi Saint-Pierre